New and used quality parts always available
Number 1 for Spares - Service - Repairs
Good selection of quality parts off the shelf
All parts fully guaranteed
Fast delivery
Engine management looms for most cars
Starters, Distributors, Modules, Alternators, Engines, Gearboxes
Engine conversions for Corsa, Nova, Astra 8v, 16v, 2.0 Turbo - we fit them all.
Calibra and Cavalier 4 x 4 Problems solved
New and second hand - Crank Cam, Lamba sensors,
IAC valves, Air mass metres.
Doors, Door mirrors, Indicators, Headlights,
Suspension conversions, Styling kits + Lots more.
Plenty of 1.7TD parts, + 1.7TD Low Blow Parts
Windscreen replacement, supply only or fit
We specialise in diagnostic and repairs to Vauxhalls and all other makes.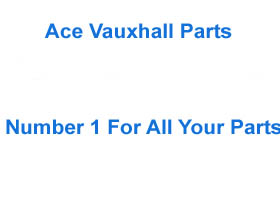 In today's throw away world it makes sense to recycle everything we can. Most of our used parts are in excellent condition and at a price that will make you smile. Whatever you are looking for, we've got it all at
Ace Vauxhall Parts: Telephone: 01782 833412 Mobile: 07785 715195
Tech 2 Diagnostics